From November 28th to December 1st, 2018 Shanghai Frankfurt Auto Show was on schedule, and thousands of auto parts manufacturers and suppliers gathered here. Hangzhou Wanrui Industrial (Hangzhou Haorui Industrial Co., Ltd.) is located at the 36 square meter booth of 4.1 D18.
The exhibitions are all series of air compressors developed by our company in Hangzhou Wanrui. The products cover European cars (Land Rover, Mercedes-Benz, BMW, Audi, etc.), American cars (Cadillac, Lincoln, etc.), modified cars and other models. The product range is complete, providing customers with more choices. We also placed a fish tank in the booth, and an Air Compressor was placed inside the fish tank to work continuously to show the waterproofness and stability of our products and our confidence in our products. The Wanrui booth with complete categories and design atmosphere has once become the focus of foreign businessmen.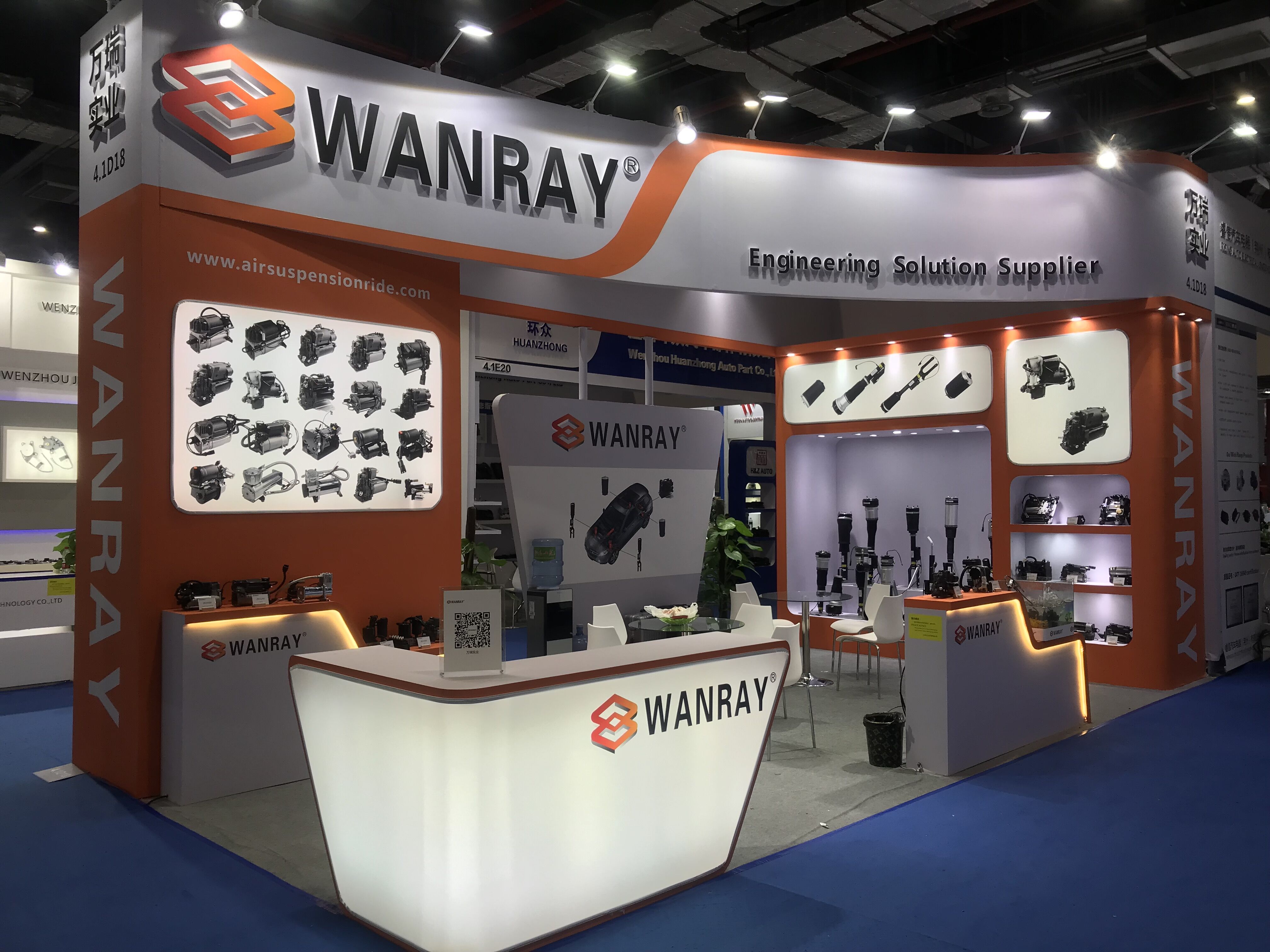 From November 28th to December 1st, the four-day exhibition, with the unremitting efforts of all members of our company, won the favor of more than 300 customers. All the employees of the exhibition actively promoted their suggestions and suggestions, and all departments worked together to demonstrate the good teamwork spirit of Hangzhou Wanrui Industry. Congratulations on the success of Wanrui Industrial in Shanghai 2018 Shanghai Auto Show!